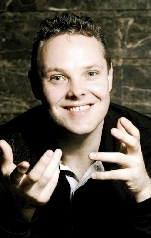 Niko has dedicated his life to balloons. He runs a Balloon and Magic company in Slovenia.
Niko is also the inventor of "Nikoloon system" technique used to connect balloons together at any surface.
Niko is Word Renowned for his balloon fashion and large detailed woven sculptures.
Niko began his balloon fashion in 2004.
Niko has designed and twisted small and large balloon creations all over the world.
1 st Place, Large category, Balloon Hungary 2000
3 st Place, Large category, The Millennium Jam 2001
2 st Place, Large category, The Millennium Jam 2002
1 st Place, Large category, IBAC 2003
1 st Place, Large category, The Millennium Jam 2003
The Iron Latex-Man Challenge, The Millennium Jam 2003
European Balloon - Twister , The Millennium Jam 2003
1 st Place, Small category, BACI 2003 - Italy
3 st Place, Large category, The Millennium Jam 2004
3 st Place, Small category, The Millennium Jam 2004
The Iron Latex-Man Challenge, The Millennium Jam 2006
1 st Place, Small non-round, Balloon camp 2007
2 st Place, Round , Balloon Camp 2007
1 st Place, Gold medal Challenge, Balloon Camp 2007
1 st Place, Twisting Competition, Qualatex Event England 2011